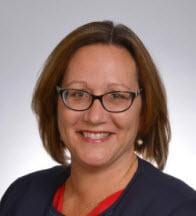 Attorney
Location: Windsor, Connecticut
Phone: 860-683-1525
Fax: 860-683-1510
Email: Email Me
A Board Certified Workers' Compensation Expert, Cori-Lynn has been practicing in Connecticut since she began her practice in the fall of 1988. In addition to her specialization expertise in Workers' Compensation where she advocates regularly for the injured worker, Cori-Lynn has handled matters for clients including writing wills and estate plans for small estates, probate matters, real estate issues and closings, long term short term and disability law, business and contract law, personal injury and general litigation matters. She enjoys new challenges and helping her clients achieve realistic goals.
Cori-Lynn would like her clients and potential clients to know that while she cannot help everyone who calls, those that she elects to assist with their matters will be taken care of to the best of her ability. The firm and its staff will work hard to make navigating the legal process as painless as possible for those who are the right fit for the firm. We do want you to know that not everyone is the right fit and we will determine that before we agree to represent you. If we are not able to assist you we will do our best to help you find someone who can. We look forward to helping you.
EDUCATION: Cori-Lynn received her Juris Doctorate from Suffolk University School of Law in Boston in May of 1988. She was admitted to the practice of Law in1988 and has practiced in Connecticut since that time. Prior to attending Law School, Cori-Lynn received her Bachelor of Arts Degree Majoring in Political Science and English with a minor in Psychology with Honors from American International College in Springfield, Massachusetts in 1985. She was raised in Newington Connecticut and attended the public schools there.
BOARD CERTIFIED EXPERT: Cori-Lynn was a member of the initial group of lawyers recognized as an expert in Workers' Compensation practice by the Connecticut Bar Association's Standing Committee for Specialization in 2002. She was recertified in 2006 and 2011 by the CBA. This small group of lawyers includes many defense lawyers within its ranks and she is proud to be one of the small number of those attorneys, who represents the injured worker. Cori-Lynn is proud that she was nominated to Super Lawyers ® for Workers' Compensation in 2011 and again in 2013.
SERVICE TO THE LEGAL COMMUNITY: Cori-Lynn has been a member of the Connecticut Bar Association's Worker's Compensation Section Executive Committee since 1996 and has served on several committees for that Section over the years. She has chaired the Website Committee and co chaired the CLE committee. She is currently a member of the CLE and Amicus Committees. Cori-Lynn has given lectures to other attorneys on topics within the Workers' Compensation field and has been a contributor of ideas and articles to the Bar Association Section and its magazine, the Compensation Quarterly. She recently worked on an index update to allow that magazine to appear on the CBA Workers' Compensation Section Webpage to section members.
EXPERIENCE: Cori-Lynn's experience has been focused primarily in the area of Workers' Compensation. She received much of her training while representing insurance companies and the State of Connecticut as an Assistant Attorney General for her first 10 years of practice. She knows first-hand how insurance companies and the government deal with workers' compensation claims and she puts that insider's knowledge to work for her injured clients. Since opening her own practice she has learned more about many other areas that meet her client's needs attending at least 3 continuing legal education seminars a year to improve the knowledge base she shares with her clients in many areas.
1998 to Present: In 1998 Cori-Lynn achieved her lifetime goal of opening her own practice. With no staff and a lot of determination, she "hung a shingle" in her hometown and began the practice that she runs today. The practice has grown from just Cori_Lynn to add a full time paralegal/office manager, a part time medical records clerk and secretary and has added another Attorney to the firm, her husband of over 20 years, John. In the course of her many years in private practice, Cori-Lynn has handled multiple complicated legal and medical situations in the workers' compensation arena. She has handled many personal injury suits, business/corporate issues, contract issues and drafting, landlord-tenant issues, property disputes and motor vehicle infractions. She found that the areas of personal injury and disability law, probate, small estate planning and real estate blended perfectly for the firm along with her concentration in workers' compensation matters. Since 1998, the firm has taken on multiple real estate matters including litigation, closings and claims of contract breach. In addition, she has expanded her knowledge of probate law and handles estate issues regularly as well as Court Appointed positions for the Greater Hartford Probate Courts such as Conservatorships and Attorneys for minor children and incapable adults. Cori-Lynn's workers' compensation practice has changed since she opened her practice from one that handled defense files exclusively to one that only represents injured workers, though she has acted as an expert for both sides. She stopped handling defense matters several years ago, finding that it was difficult to argue both sides of an issue with conviction or a straight face. She feels that effectively arguing for her injured clients is a strength that was weakened by handling both sides, at least for her. Generally speaking Cori-Lynn handles workers' compensation matters involving complex medical and or surgical and chronic pain issues, she strives to guide her clients through the increasingly litigious and complicated legal world of Workers' Compensation today.
1991-1998 Insurance Company Staff Attorney, After leaving the Attorney General's office Cori-Lynn became a member of the staff office of CNA Insurance Company where she represented employers insured by CNA for workers' compensation coverage until 1998. In this job she expanded her experience in defending and adjusting Connecticut workers' compensation claims and handled a high volume of defense matters in multiple workers' compensation districts. She continued to work with members of the medical profession to address the issues that arise in such matters. At CNA, she was also involved in many actions for numerous torts and personal injuries all from the defense side as well as handling many subrogation claims. She worked on training and education for the adjusters assigned in the area of workers' compensation in this position as well.
1988 to 1991 Assistant Attorney General, Cori-Lynn was assigned by then AG Joseph Lieberman to the Labor Department working on defending the State of Connecticut as an employer in workers' compensation matters and as counsel to the Second Injury Fund with its high volume caseload. She drafted opinions, handled appeals and as well as various administrative hearings in all phases of the workers' compensation forum including appellate work, subrogation and intervenor actions in Superior Court. Matters handled for the Second Injury Fund included myriad complicated medical scenarios that helped Cori-Lynn hone her skills in the medical arena, a particularly important skill set when working cases involving disability and workers' compensation.
PERSONAL: Cori-Lynn is and has been involved in her community of Windsor. She has been an active member of the Chamber of Commerce since she began her practice in 1998, and is a member of its Education Committee. For many years she worked with First Town Downtown's Promotion Committee chairing its yearly ornament fundraiser and was former Vice President of the Police Athletic League of Windsor (PAL) on the board from 2000-2004. Her efforts with her colleagues at PAL resulted in that organizations ability to open PAL's first Drop-In Center in Windsor, which is still doing well now. She was an appointed member of the Windsor Youth Commission from 2001 through 2011 taking an active role in helping the Town maximize services for its youth. In 2002, she received the Bridge Builder's award from the United Windsor and Windsor's Community Relations groups for her role in assisting the PAL organization. Cori-Lynn was a Mock Trial coach for four years for the Windsor High School team through the efforts of the Chamber Education Committee. Cori-Lynn is an active member of St. Joseph's Parish in Windsor and sings with the church's adult choir. For 2010-2011 and 2011-2012 school years, she acted as a catechist for the confirmation class that included her daughter. She enjoys community service time both in and outside of Windsor. She is a past member of the Board of Directors for the Connecticut Valley Girls Scouts Counsel from 2005-2007 where she worked on the Fund Development Committee. She sat on multiple committees for her Community of Walden Woods Association from 2005-2009 and is now a member of its Board of Directors.
Areas of Practice
Workers Compensation
Workers injury
Wills & Estate Planning
Probate Law
Real Estate
Disability Law
Business Law
Contracts
Personal Injury
General litigation
Certified Legal Specialties
Board Certified Workers' Compensation Expert, Connecticut Bar Association, 2002
Bar Admissions
Connecticut, 1988
Education
Suffolk University Law School, Boston, Massachusetts
J.D. – 1988
American International College, Springfield
B.A.
Honors: Honors from American International College in Springfield, Massachusetts in 1985
Major: Political Science
Major: English
Minor: Psychology
Honors and Awards
Nominated to Super Lawyers ® for Workers' Compensation , 2011 – Present
Nominated to Super Lawyers ® for Workers' Compensation , 2013 – Present
Bridge Builder's award from the United Windsor and Windsor's Community Relations groups
Professional Associations and Memberships
Expert in Workers' Compensation practice by the Connecticut Bar Association's Standing Committee for Specialization, Member, 2002 – Present
Connecticut Bar Association's Worker's Compensation Section Executive Committee, Member, 1996 – Present
Chamber of Commerce , Member, 1998 – Present
Chamber of Commerce, Education Committee, Member
Police Athletic League of Windsor (PAL) , Vice President , 2002 – 2004
Past Employment Positions
Insurance Company Staff Attorney, Member of the staff office , 1991 – 1998
State of Connecticut, Labor Department , Assistant Attorney General, 1988 – 1991
Pro Bono Activities
Windsor Youth Commission, 2001 – 2011
First Town Downtown's Promotion Committee
Mock Trial coach, Windsor High School team
St. Joseph's Parish in Windsor
Connecticut Valley Girls Scouts Counsel, Past member of the Board of Directors , 2005 – 2007
Community of Walden Woods Association, Member Board of Directors